Sneakers
Footwear is by far the coolest trend of the moment; appeared for the first time in Prehistoric Age, shoes' main target has always been protect your feet, even if they're recently become the most stylish accessory you could wear to catch the eye; due to its endless versatility, footwear has combined aesthetic and functionality in order to satisfy physical needs without ignoring the facade. Graffitishop offers you a vast range of
sneakers
, suitable for every occasion; from sport shoes to the latest
Jordan
basketball model, from boots to comfy and light silhouettes to take on the summer in the right way.
Read more…
Read more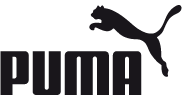 Our section is divided into types to make your purchase easier: low, high, tennis, skate, running, retro, lifestyle sneakers and many more, featuring new trends from the best brands on the scene. Choose a
Nike Huarache
to face everyday life with the right attitude, pick an Adidas NMD to stay cozy with style or go for the timeless
Vans footwear
! Talking about materials, the selection is so huge you can even loose yourself: suede, mesh, leather, nubuck or next-gen cloths such as flyknit and primeknit, may merging two of them to have different upper and tab. Moreover, comfort is coming big in influencing sneakers' success, and Graffitishop hits the target once again:
Nike Air
technology, brandnew Boost-technology 
Adidas sneakers
 and New Balance Revlite technique are all avaiable for you to finish off a casual chic outfit, or paired with a more refined look. Footwear is now being object of
hypeful
collaborations, grabbing the attention of famous designers and celebrities and feeding the longtime real sneaker culture: no doubts the Kanye West
Yeezy
shoes are a significant example, whipping tons of guys into a frenzy thanks to their exclusivity. So stay up with the times, choose the most suitable shoes for you and lace them up: we'll take care of all the rest.
Suggested by our customers: