SNEAKER LAB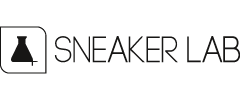 INNOVATIVE SHOE CARE TECHNOLOGY
Sneaker Lab is your
personal shoe-care
laboratory. The patented
innovative technology
has revolutionized the way to think about cleaning
sneakers
. Unlike others products, Sneaker Lab still active, even after application, keeping your look fresher. The
Sneaker Cleaner
product contains a patented formula, biodegradable and non-toxic, to remove efficiently dirt and stains. Only made by natural elements, features
beneficial bacteria
added to act on a microscopic level for a long lasting,
deep cleaning
effect
without affecting materials
and colors. Strong on dirt, but gentle on the materials, even the most delicate as suede. Applying the
Sneaker Protector
you'll get an
invisible barrier
, active
against everyday dirt
and stains. Its formula is developed to maintain the original material texture and feeling when applied, even the softest suede will not change it's shape, keeping your shoes newer and cleaner for longer. Even better, all Sneaker Lab products are
water based
and actually good for the environment. With Sneaker Lab products your sneakers are
always the freshest
in town, day after day.
Read more
Can't find what you're looking for?
Try a search in our catalog
Suggested by our customers: