Ellesse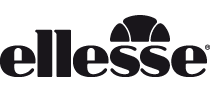 TOGETHER WE PLAY!
Driven by his passion for tennis and skiing, in 1959 Leonardo Servadio decided to establish Ellesse to make up for the lack of an appropriate
tennis clothing
. This newborn company gets named after the initials of its founder and takes the first steps in Perugia: the
Ellesse Logo
displays a tennis ball surrounded by a pair of skis, a significant example of how this brand has affected both of those glorious disciplines. While its first production was based on technical pants, Ellesse quickly extended its scope introducing a
casual clothing
line and a sport collection, dedicated to the two different
sportswear
areas. 
Read more…
Read more
Though the '82's Azzurri and Boris Becker strengthened its leading role as sport producer, on the other side Ellesse has been consistent with its personal idea of apparel. Ellesse
vintage look
is a very authentic trend which relies on essential aesthetics and historical styles, a respected reference point for all those emerging labels thanks to a range of well-balanced collections.
Color blocking
, pocket T-shirts, mini logos on the chest:
Ellesse sweatshirts
and tees have been the first logo gears ever, paving the way for a timeless flair.
Ellesse tracksuits
make all the other bite the dust: lightweight textures, a sporty yet hip look and basic colorways are the fundamental features to keep an eye on while seeking your
track pants
, easy to wear with a track top for a flawless outfit. A ton of sweats, jackets and tees from the most genuine streetwear brand out there: Ellesse, together we play!
Suggested by our customers: